Antankov wrote:
I heard that this isn't reloadable. But hey, whatever makes geardos happy. Also guess what this used to be,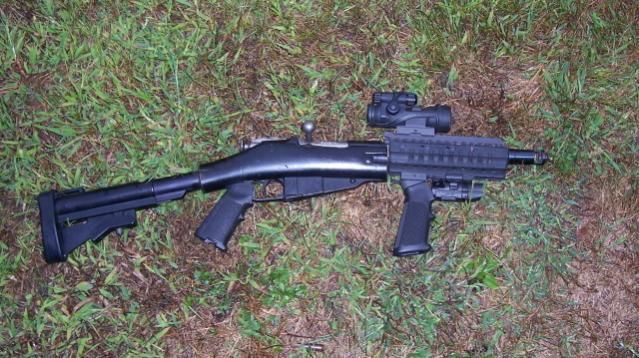 Ugh!! They are both abominations!!
The second pic is a WWII bolt action 91/30 Mosin Nagant that has been restocked into a Monte Carlo stock (or could be the original stock just painted black), chopped and then re-equiped with a ridiculous collabsible stock and equally ridiculous front rails (of course equipped with a red dot scope and laser or light) and grip. My eyes! My eyes!! I'm going to go puke now...