Copied from Arnies ( my thread )
I reaaaaaaaaaly hate to see this go, but its the absolute last item which I own which I dont count as 100% necessary.
My AEG Being the last item which I cant sell. Very sad to see this go, but I really really need the cash.
I asked Candyman to make this for me, as I had lots of 27mm shells kicking about that needed used in something else.
This is one of one, he has never made anymore and has no plans to. ( as far as I know )
It takes 27mm mini moscart shells, of which, four 36 round shells are included.
You cock the firing pin after the shell is inserted, and pull the trigger. Blam! a nice close range blast.
You would be getting the launcher, four shells and a real steel Russian flare pouch satchel which carrys it nicely. ( doesnt really hold spare shells, as they are too big ).
Asking 210 posted and paypal'd for this. Or Best offer. May do part ex for some Russian kit, but really prefer the cash.
Cheers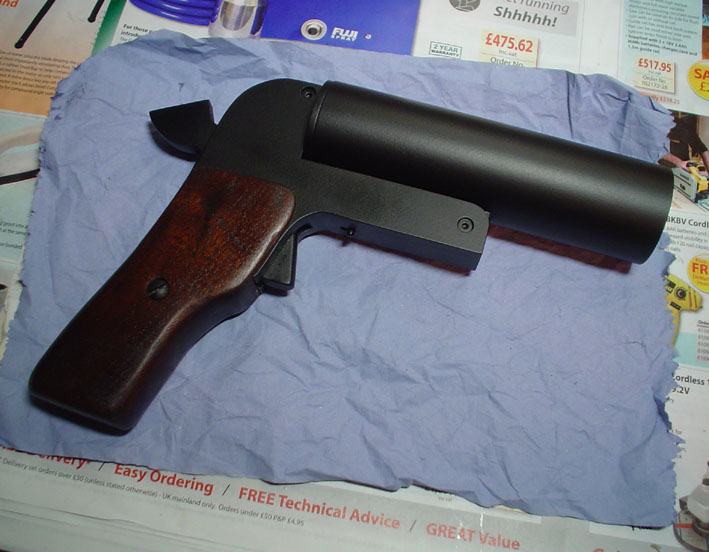 Will add my own pic of whole lot later.