I am an airsofter, have been for several years now.
When I strated out I didnt know much about it, what I did know was that I wanted an AK. Then I got another and another, etc
I quickly got into reenactsoft, first as a US army soldier as they operate in Iraq. But I also discovered that ACU is one of the worst camouflage types around. It only works as long distance where it the pixelation is supposed to mislead your eyes. People saw me sitting in bushes without me even moving.
On top of that, the US type camo was being overused(still is actually) so I dropped the whole US loadout and switched to Russian style.
One of the first camo's I bought was Flora, which really works wonders in a forest
Friend of mine passed by at 5m while I was standing in the bushes, he heard something and looked but later told me he didnt see me and I wasnt even hiding
One of my favourite camo's ever since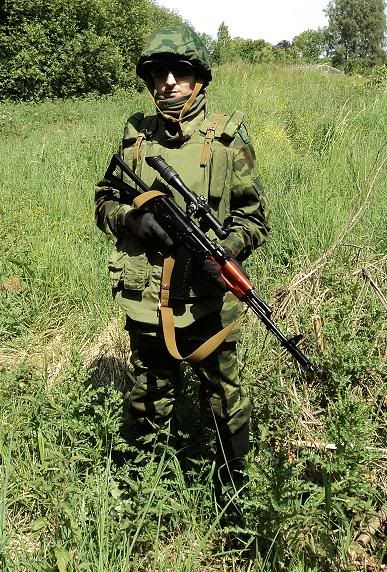 Helmet, helmetcover, flora jacket and pants all came from Soviet Army Stuff btw, bought a second set later on
Then I wanted one of those classic pieces, a KLMK coverall, which Soviet Army Stuff supplied me with. I was a bit worried about sizes but it worked out great as you can see here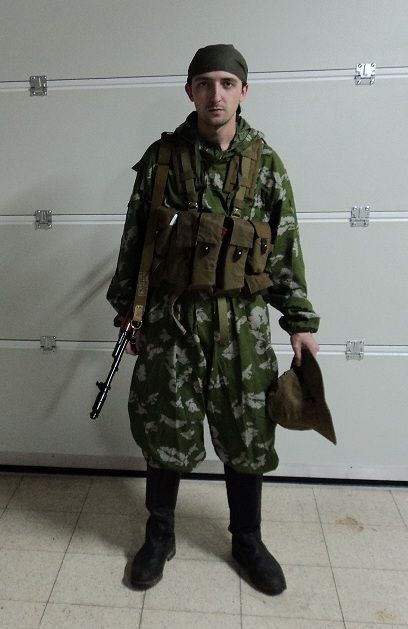 The KLMK coverall, liftchik and panamahat all came from your shop
The boots are rare now, Officerboots from the afghanistan era.
Next to Russian/Soviet outfits I still do WW2 outfits
Mostly German army, although I have also acquired an ROA(Russian Liberation Army) uniform by now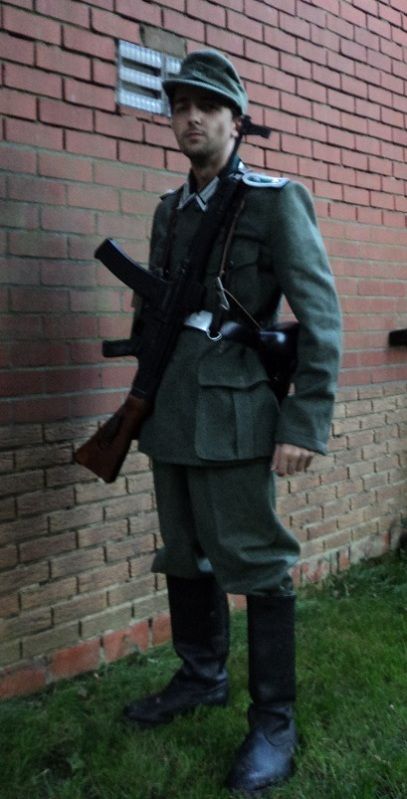 Thats the only photo I have of myself in WW2 gear, I'll try to make some more when I have the opportunity.
the rifle in the top pictures is this one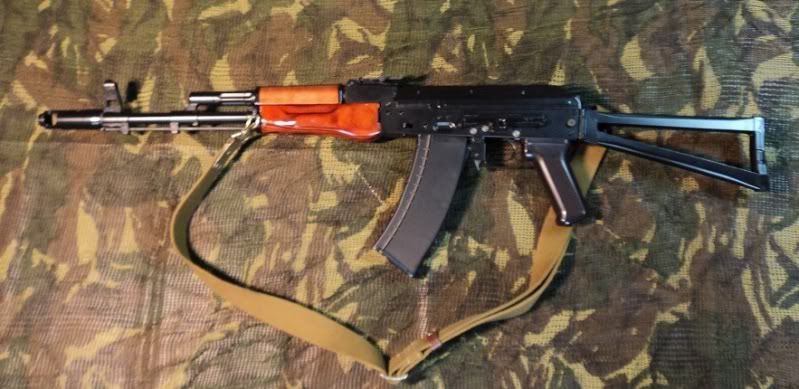 VFC AKS74
and this is the German rifle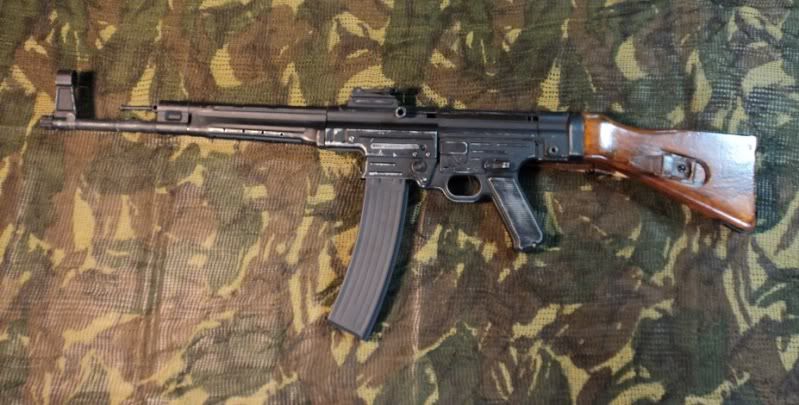 AGM MP44, aged to look a bit more realistic
and now that I am here I might aswell ask, did paratroopers wear KLMKs in or during the Afghanistan war?